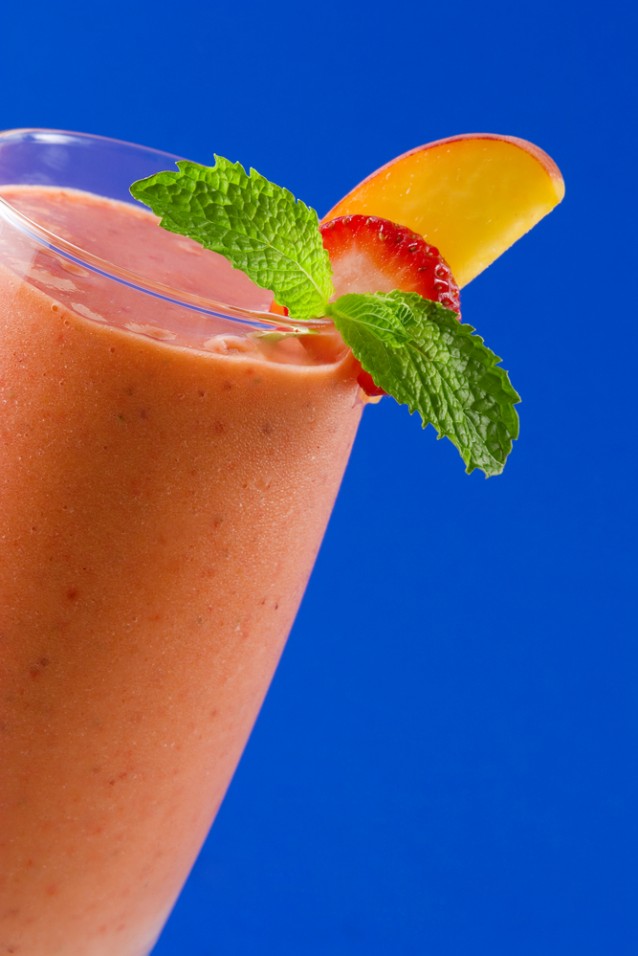 This Vitamix smoothie recipe with peach, raspberries, yogurt, skim milk, and sunflower seeds will provide you with good amounts of vitamin A and vitamin C to help increase your immunity against diseases.
Ingredients
1 medium peach, sliced
½ cup raspberries
1 cup low-fat yogurt
1 cup low-fat milk
1 Tbsp. sunflower seeds
Directions
Combine the peach,raspberries, low-fat yogurt, low-fat milk, and sunflower seeds into the Vitamix blender container and cover tightly with lid.
Choose variable 1.
Turn the machine on and gradually increase speed to variable 10, then increase to High.
Blend for about 1 minute or until smooth.
Pour in 2 chilled glasses.
Serve and enjoy!
Nutritional Information
Amount Per Serving
Energy
182 calories
Total Fat
3.7 g
Cholesterol
13 mg
Sodium
140 mg
Total Carbohydrate   Dietary Fiber

   Sugars

23.3 g2.9 g

20.5 g

Protein
12.2 g